Greetings All!!!
How are you all doing? I guess you have been super busy with your little one. Now, It's time to have some fun this week! A little game for parents. Or at least, to give ourselves a chance to laugh at our parenting imperfections.
Put a finger down game, the parent's edition is about owning and sharing our stumbles as we parent navigate the challenges of raising young humans. Let's make it fun together.
We admit none of us get it all right every day. And I am pretty sure we can all learn from each other. So here is how it works: check out this quick post I just did and play along. Then ask yourself: what parenting moment do you wish you didn't have to admit "Yup… I did that?"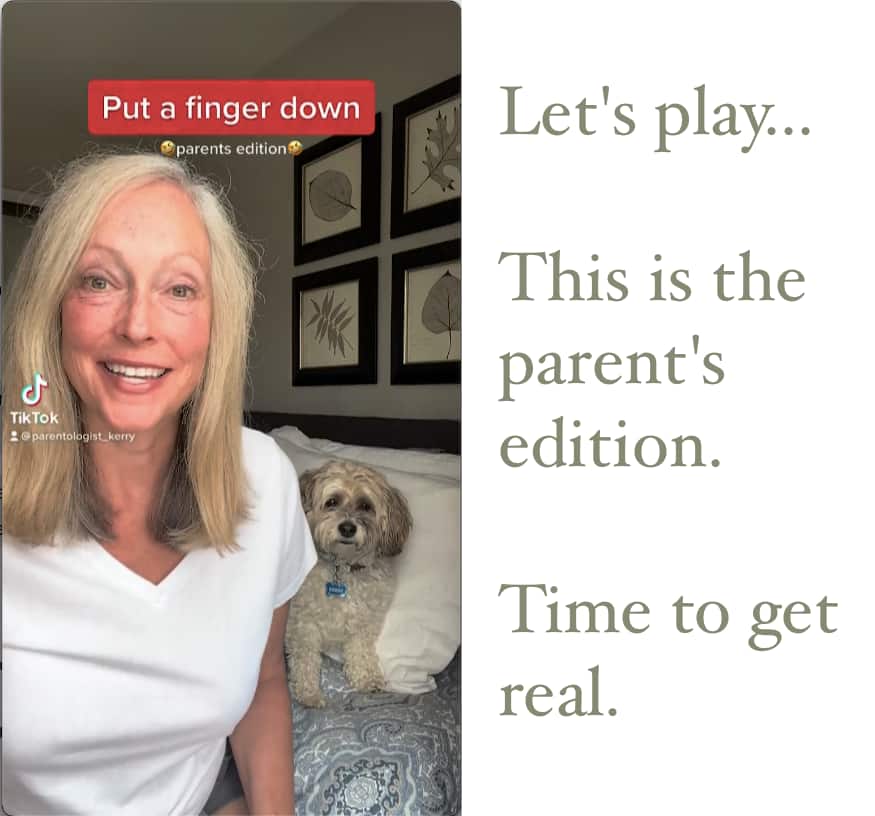 Game for Parents: Put A Finger Down
Click here to 'play' this little 45-second game on TikTok. And then, will you please email me your parenting misadventures? I may add it to my next edition (anonymously of course!) of the Put a Finger Down game. Moreover, It'll be fun to see how many other parents admit to the same misadventure. 🙂 I am sure, the number would be huge.
For those of you who are awaiting news of The Moms Group, we are making tremendous progress, but like a fine glass of wine, we will not pop the cork until it is time. Besides, We will bring moms into the community in cohorts, so the best way to get an early invite is to join the waitlist.
And if you have raised your kids and have space in your life, send us some love. You can share your story and with that, we can help others. We are here to support the younger moms. Please email me to learn more about being a mentor mom.